Obama reportedly told Biden he didn't have to run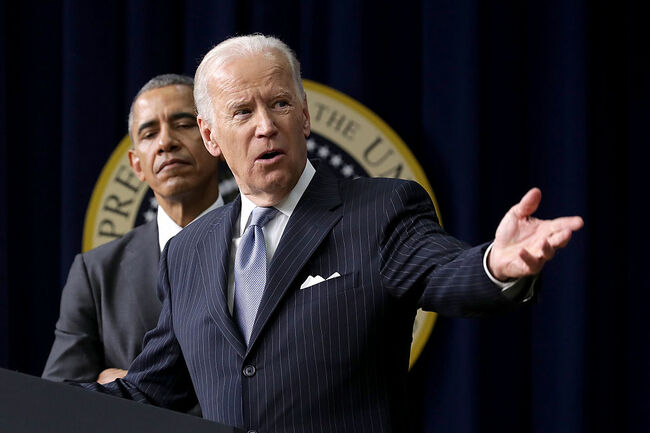 Former President Obama is publicly neutral about the Democratic presidential candidates, but is reportedly keeping a close eye on former Vice President Joe Biden's campaign. The New York Times reports that Obama has been active in advising Biden's campaign and has been urging the hiring of younger advisers. The New York Times says Obama summoned some of Biden's top campaign aides for a meeting in March. The meeting reportedly covered communications and digital media strategies. Biden served as Obama's VP for eight years. 
The New York Times also reported that before the campaign began, Obama told Biden, "You don't have to do this, Joe, you really don't." Biden apparently said he couldn't forgive himself if he passed up the opportunity to beat Trump. He initially thought he could beat Trump in 2016, but Obama reportedly pushed back because, in part, he thought former Secretary of State Hillary Clinton would be more effective in continuing his legacy, according to the report.
Photo: Getty Images

The Joe Pags Show
The Joe Pags Show originates from 1200 WOAI in San Antonio and can be heard on affiliate stations around the country and on the iHeartRadio app. Get his official bio, social pages, articles and more online!
Read more